I am in papagayos in San Antonio. I am going to try to devour a chorizo,egg and bean burrito. Like boy vs food.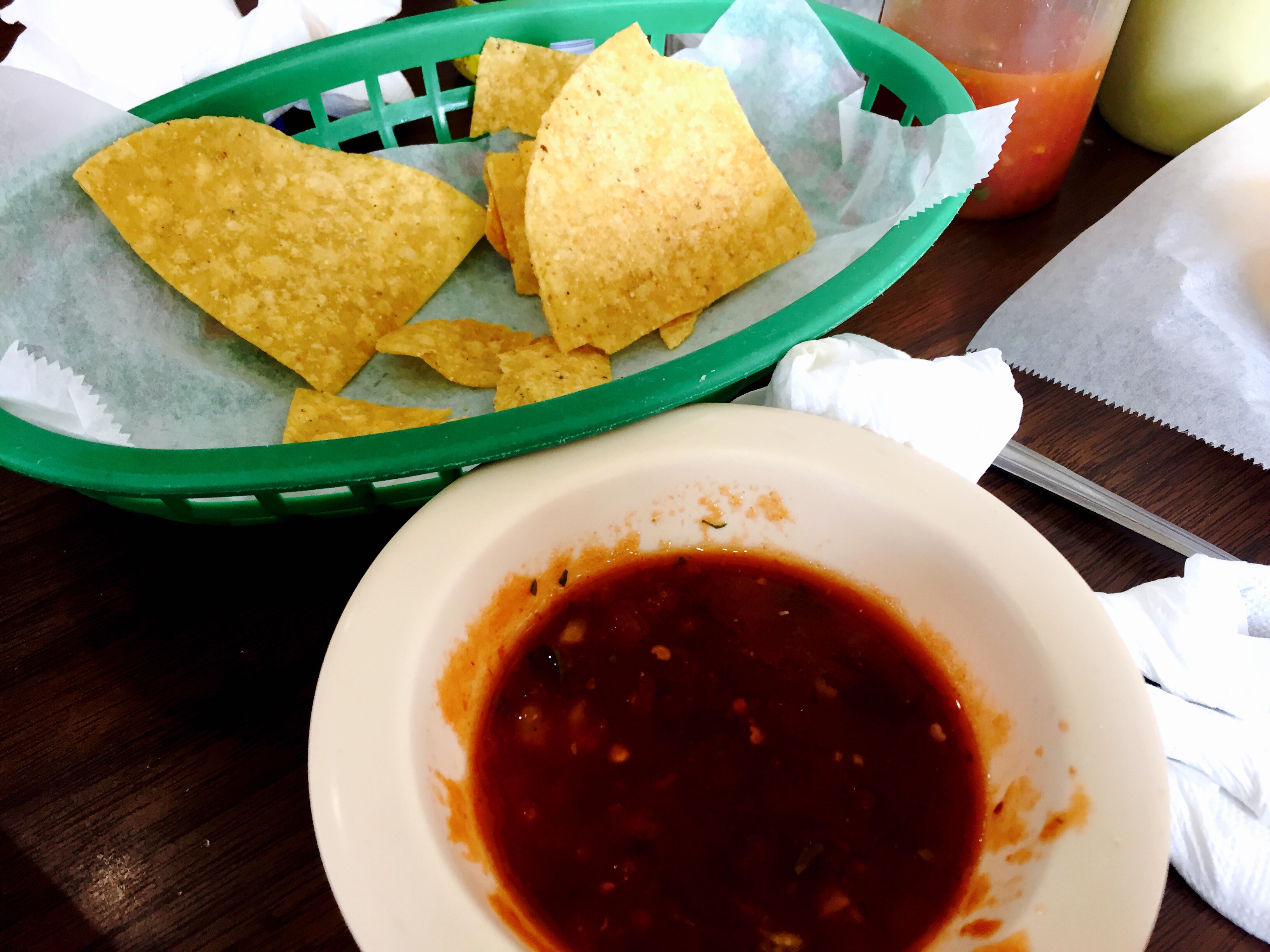 I got chips and salsa, but the chips were awful. I went here one time during my dad's birthday. I don't know what I got though. I would never come here again because of the chips, but my mom and Dad think it's the best place to eat in San Antonio.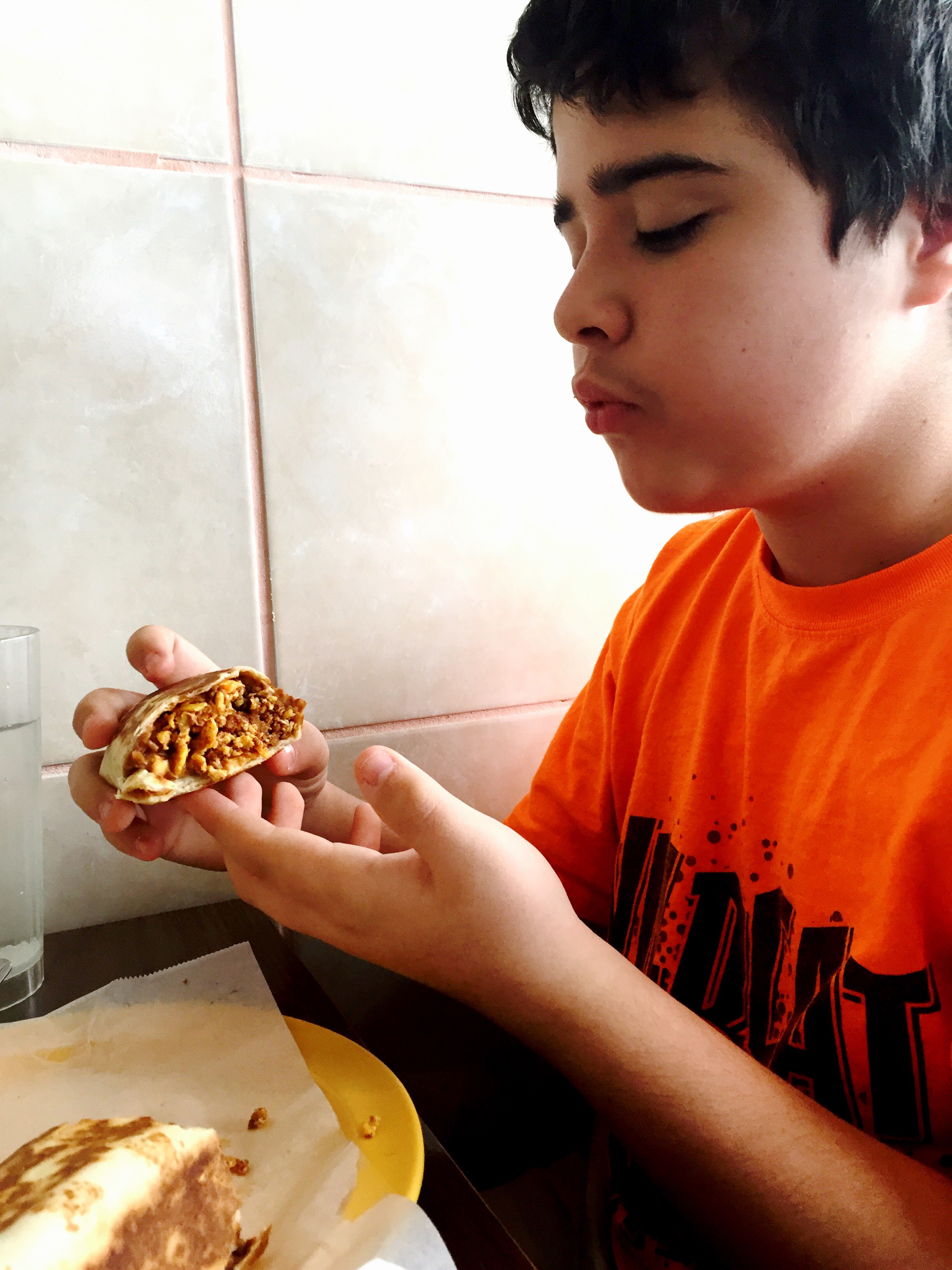 I devoured my chorizo,egg and bean burrito. It was grilled because it was brown. I liked it but I didn't like the brown,but I liked the inside of it.
Grade: B+